Hello Parents
Hello parents! Thank you so much for enrolling your kiddo in Play With Your Food! We are going to have a ton of fun! There are a few things you can help with so that your child gets the most out of this yummy class!
---
DOWNLOAD STOP MOTION STUDIO APP
Stop motion studio
https://apps.apple.com/us/app/stop-motion-studio/id556506460?mt=12
To create our animations we are going to be using the app, "Stop motion Studio." It is really simple, and the kids will be able to shoot and edit all in one place. All of the features we will be using for the class are available in the free version of the app! If you could download the app on the device you want your child to be using to film their videos, that would be really helpful!
---
THE USE OF KNIVES
In our Food Animals section I will be demonstrating the creation of the animals by cutting produce with knives. Your child may need help cutting in this section. If you aren't available to help with cutting, they can skip the section and return to it later!
---
SECURE THE CAMERA
Having something sturdy for your child to put their device on will really help the ease and quality of your child's video. There are a lot of inexpensive tripod options online that will hold a phone or tablet. You don't need to spend a lot of money to get something that will work great. You may even have a tripod available in your home! If you don't have a tripod available, I would love it if you could help your child rig something stable for them to put their device on. You could use a chair, or a stack of books, or maybe even a ladder you have in the garage! Just something to help stabilize the camera.
Here is the link to the fancy one I used, this one is not necessary, but I do like using it!
Other recommended tripods: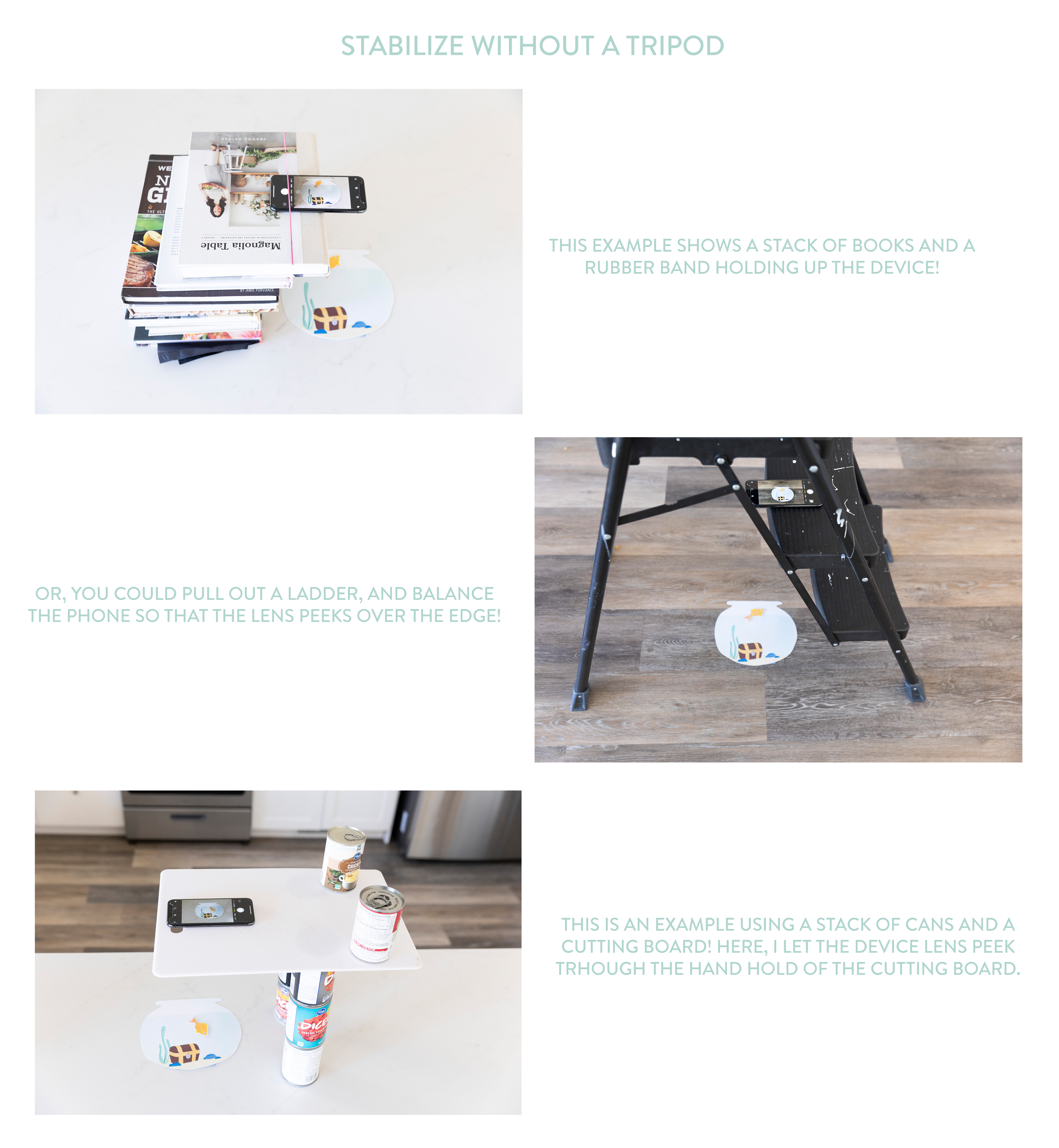 HELP SET UP A REMOTE SHUTTER
The last thing that would be so helpful is a trigger for your child to remotely click the camera shutter. You could get a fancy blue tooth one if you want, they are just a couple bucks on Amazon, but if you have a pair of volume controlling headphones, that volume button will act as a remote shutter! If you have an apple device this will be triggered automatically. If you are using an android device, you may need to help get this set up in the settings!
---
Thank you so much for supporting your little animator, I am excited to play with our food together!
Complete and Continue